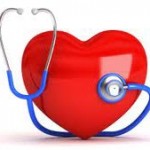 1. Low-carbohydrate diet with an emphasis on colorful vegetables beans and mushrooms: Vegetable- based , Not grain based
2. Generous servings of fruits: Eat a minimum of 3 fresh fruits daily can eat as many fresh fruits as you want.
3. Raw, unsalted nuts: Walnuts, Almonds etc. two ounce of raw nuts daily, also walnuts are a good source of omega-3 fats and heart protecting compounds. Limit nuts to about one handful a day.
4. Minimal animal products: No more that 10 oz. a week. Eat manly fish this would be fish twice a week.
5. No processed foods. Absolutely no processed foods. This is what got you into the health condition you are in right now.
6. High in fiber: Beans eat at least one cup a day but you can eat as many bean as you like. Example: chickpeas, navy beans, red beans, white beans etc.
7. High nutrient levels: Should eat 1 lb of raw vegetables a day and 1lb of steamed vegetables a day. You cannot eat too may vegetables. Most of us are eating to little vegetables.
8. Low in sodium: Eliminate all salt from your diet including sea salt. At first foods may taste bland but over the next few weeks natural food will start to taste better.
9. High in omega-3: fats: One tablespoon of ground flaxseed daily.
10. Eliminate all dairy products. Most dairy and especially cheese has too much saturated fat. You will have hard time keeping cholesterol down if you eat dairy products of any kind.
Basic cholesterol- Lowering menu
 Breakfast: fresh fruit and/or oatmeal with ground flaxseed
Lunch: large salad, vegetables/bean soup, and fresh fruit
Dinner: Large salad, two cooked/steamed vegetables, raw nuts and fruit dessert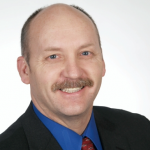 For more information on how to get healthy and stay healthy, go to www.youralternativedoctor.com Dr Foley is an Advance Nutritionist/ Chiropractic physician that specializes in nutritional rehabilitation of chronic and hard to manage health conditions. He has practiced over 24 years, lecturing weekly on how to get rid of belly fat, Hypothyroid, Hashimoto's Autoimmune, Gluten Sensitivity and many other health topics. You can listen to Dr. Foley every Sunday at 2:00 PM central time on his radio show "The Natural Health Care Show" on 99.7 FM Nashville, TN or on the Internet "live" at www. 997wtn.com. Past shows are available on his website. Dr Foley takes a natural approach that is safe and effective. All health care programs are tailor made for the individual person. You can contact  Dr. Foley at 5602 Nolensville Pike Nashville, TN 37211 Office Phone: (615) 333-0021 or drbjfoley@comcast.net or like us on facebook/drfoley or Twitter @drfoleybrian