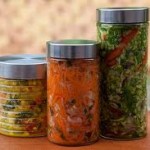 You may ask why you would want to make your own cultured foods? One reason is that commercially made fermented vegetables like sauerkraut  and dairy products like yogurt and kefir  do not have enough therapeutic probiotics (good bacteria) in it to really improve your overall health. Most commercially produced fermented foods are pasteurized and high quantities of salt are added. At the temperature these foods are pasteurized will destroy a lot of the vitamins and kill most of the good bacteria. Then sugar, flavorings and fruit will be added. Unfortunately if you are trying to stay healthy this is not a good combination of foods to eat.
When you make your own cultured (fermented) food you increase the bioavailability of the vegetable, which means you get more nutrition out of them. Plus when they are fermented the amount of probiotics are increased greatly.
History of fermented foods: Our ancestors did not have refrigerators. They had to rely on fermented foods to keep their food safe and eatable. When sailing wooden ships they would keep fermented food in wooden barrels for the long voyage. Nowadays with the fast pace of modern society good fermented foods have gone to the wayside. With pasteurization of fermented foods the quality of our modern fermented foods is low. This means that we no longer get the good miroflora that was once part of our daily diet. This has lead to poor or low immune systems. 85% of your immune system is in your gut. So why make your own fermented (cultured) foods? To boost your Immune system, overcome health problems like IBS (Irritable Bowel Syndrome), colds, skin conditions, liver problems like high cholesterol, thyroid problems, immune problems etc. Your whole body can benefit from fermented foods.
Steps to better health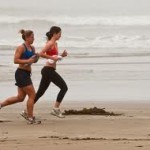 1. You can cut the vegetables with a knife or you can use a food processor. The vegetables should be cut to a coleslaw consistence. (Shred into small pieces.)
Note: One head of cabbage will make about three and a half pints. The vegetables you can use are cabbage, carrots, kale, peppers. Most vegetables can be fermented so you can get creative. There are two basic recipes at the end of these steps.
2. Once you have all your vegetables cut/shredded combine them in a large mixing bowl. Take a couple of handfuls (1 to 2 cups) out of the mixing bowl (depending on how much you are making you may need more or less) and put it in a blender. You are going to make some "brine"(watery vegetable solution) that you will pour on the cut veggies. Add about half a cup or so of filtered water to the veggies in the blender. Blend until it is liquefied. Then add in your culture starter, this is your probiotics. Let sit for 20 minutes to let the good bacteria "wake up".
3. After 20 minutes, pour the brim onto the cut veggies. Mix thoroughly.
4. Now the fun begins. You are going to take the cut/shredded veggies and put them in jars. This could be a mason jar (canning jar) or any glass jar with a lid. Push the veggies that are now mixed with culture starter tightly into the jar. You will have to push them in with your hand or you could use a wooden spoon. Leave at least 2 inches of air room at the top of the jar. Your fermented veggies will expand so this room is needed so they do not over flow. If the cabbage you used had some leaves you pulled off before you cut/shredded it you can use them as filler. Fold and push the cabbage leafs into the top, filling up the 2 inch air space. This will keep the veggies tight in the jar. Now put the lid on the jar.
5. Set the finished fermented veggie jar in the cupboard for 36 hour to ferment. After 36 hours you can put them in the refrigerator. They will continue to ferment just at a slower pace.
6. Once you open the jar it should emit a slightly "smelly" odor this is normal. The smell lets you know you have a good batch of fermented veggies.
You should make it your goal to eat a minimum of half a cup of fermented food at each meal. This will work to start changing the environment in your body and put you on the road to better health.
Basic Recipes
Clean equipment is essential. Rinse everything you use in very hot water.
The following recipes will make approximately 10 pints. You can adjust the recipe to the amount you want to make. Remember 1 head of cabbage will make three and a half pints. Culture starter is a starter pack that has the probiotics in it to start the vegetables fermenting.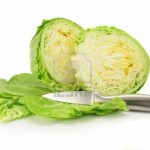 Basic Recipe 1
3 heads of cabbage, shredded in food processor or by knife
1 bunch of kale, chopped by hand
(Optional) 2 cups wakame ocean vegetables (measured after soaking), drained and chopped, with spine removed.
1 Tbsp. dill seed
1 packet of culture starter – (can be purchased from my office)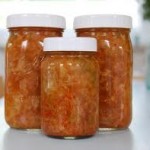 Basic Recipe 2
3 heads of green cabbage, shredded in food processor or by hand
6 carrots, large, shredded in food processor or by hand
3-inch piece ginger, peeled and chopped
6 cloves garlic, peeled and chopped
1 packet of culture starter – (can be purchased for my office)
Additional Recipe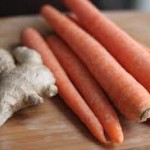 Ginger Carrots
4 cup grated carrots, tightly packed
1 table spoon freshly grated ginger
2 tablespoons of sea salt or to your taste (optional)
1 packet of culture starter – (can be purchased for my office)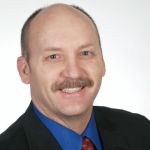 For more information on how to get healthy and stay healthy, go to
http://youralternativedoctor.com
Dr Foley is an Advance Nutritionist/ Chiropractic Physician that specializes in nutritional rehabilitation of chronic and hard to manage health conditions. He has practiced over 25 years, lecturing weekly on how to get rid of belly fat, Hypothyroid, Hashimoto's Autoimmune, Gluten Sensitivity and many other health topics. His radio show "The Natural Health Care Show" can be heard on WTN super talk 99.7 FM in Nashville, TN. every Sunday at 2:00 PM central time and live at
997wtn.com.
Dr Foley takes a natural approach that is safe and effective. All health programs are tailor made for the individual person. You can contact Dr. Foley at: Office Phone: (615) 333-0021 or drbjfoley@comcast.net – 5602 Nolensville Pike   Nashville, TN 37211  or
like us on facebook/health and wellness center Dr Foley
or
Twitter @drfoleybrian