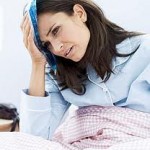 The only thing worse than getting food poisoning is having food poisoning for days. With food poisoning the body wants to get rid of the poisoned food immediately. The poisoning is usually due to "bad bacteria" in the food that was consumed. Once you have consumed food that was contaminated with bacteria this condition can last for hours, days or weeks.
To help minimize the effects of food poisoning you can use a product call Phosfood Liquid.This comes from a company called Standard Process and can be purchased through my office. There are many health benefits obtained by using phosfood liquid. One of them is that it will neutralize the effects of food poisoning. This will stop the vomiting and help you to recover much faster. Phosfood liquid can be used in any situation where you have an up-set stomach or digestive system.
It would be a good idea to have this in your "medicine cabinet" just in case. No one ever plans on having food poising it just happens. When it does you will be ready. Phosfood liquid can last a long time unopened. Once opened you can still keep it for a long time (couple of years) in the refrigerator.
Note: Phosfood liquid is not intended to replace medical treatment. If your symptoms persist always seek medical advice.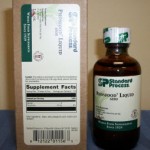 Phosfood Liquid: Ingredients: water, ortho-phosphric acid, inositol and boflavin. Will taste like green unripe grapes – sour tasting.
How to handle vomiting or vomiting type of feelings
Most vomiting or vomiting type feelings will be due to digestive up-set. More specifically, this would be dealing with the stomach, liver and or gallbladder. Phosfood liquid is a natural approach to stopping the vomiting. Follow the instructions below and start feeling better soon.
Definition: Squirt – a squirt means a dropper full. Take the dropper suck-up as much phosfood liquid as you can in the dropper. That is a "squirt".
1. Put a squirt of phosfood liquid in about 6oz of filtered or bottled water.
2. Drink the phosfood liquid.
3. After drinking the phosfood liquid make sure you rinse your mouth out with water. Get another 6 oz of water put it in your mouth and swish it around then swallow it. This will clean the phosfood off your teeth. If it stays on the teeth it can eat the enamel off the teeth.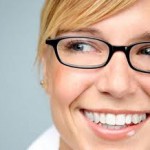 When you have sever vomiting or feeling of vomiting do the above every 15 minutes. until the vomiting or feeling of vomiting stops (This can also be done if you  just have the feeling of nausea). Then do every ½ hour. As you feel better, back down to every hour.
For more information on how to get healthy and stay healthy, go to www.youralternativedoctor.com Dr Foley is an Advance Nutritionist/ Chiropractic physician that specializes in nutritional rehabilitation of chronic and hard to manage health conditions. He has practiced over 24 years, lecturing weekly on how to get rid of belly fat, Hypothyroid, Hashimoto's Autoimmune, Gluten Sensitivity and many other health topics. You can listen to Dr. Foley every Sunday at 2:00 PM central time on his radio show "The Natural Health Care Show" on 99.7 FM Nashville, TN or on the Internet "live" at
www. 997wtn.com
. Past shows are available on his website. Dr Foley takes a natural approach that is safe and effective. All health care programs are tailor made for the individual person. You can contact  Dr. Foley at 5602 Nolensville Pike Nashville, TN 37211 Office Phone: (615) 333-0021 or drbjfoley@comcast.net or
like us on facebook/drfoley
or
Twitter @drfoleybrian