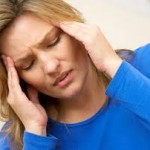 Migraines and recurring headaches almost always have the same cause of underlying food condtions. Scientific research has proven that there is a link between migraines and severe-headaches which are triggered by foods. It has been my experience that when I treat migraines/headache patients with a comprehensive nutritionally dense program 90 to 95 percent of the patients are able to remain headache-free after the first three months. Of course they must stay away from all packaged and processed foods, which are all known to have hidden food additives. Remember there are one hundred thousand food additives that do not have to be put on the food labels. In addition to staying away from package foods and processed foods the person must clean-up there eating habits and not eat a Standard American Diet (SAD). When the liver is not burdened with heavy chemicals (Standard American Diet) it can now perform normal detoxification functions. The medications that the person is taking, for headaches can contribute to a life long cycle of continued headaches. The cycle of taking medication to stop headache has to be dealt with in order to get a lasting result. In other words taking medication to stop headache is part of the problem. You will never recover if you don't first detoxify yourself from the addiction to using pain medications. Drugs that are used for stopping headaches, all cause headaches to recur on a rebound basis as these toxins (the medication) begin to wash out of the nervous system. Chronic daily-headaches syndrome can be caused by taking just a little bit of aspirin.
15 COMMON FOOD TRIGGERS THAT CAUSE HEADACHES
 Baked goods, Dairy and Cheese, Sweets
Fermented foods, Pizza, Yeast
Nuts, Chocolate, Vinegar
Alcohol, Food Additives, Salted or Pickled Foods
Hydrolyzed Protein, Smoked Meats, Monosodium Glutamate
The Following Diet Has A Greater Than 90% Cure Rate
 Breakfast:
Melon, apple, or pear. Oatmeal and water, no sweetener
                              Yeast-free whole grain bread
  Lunch:
Large green salad, with one teaspoon of olive oil. One starchy vegetable or grain — corn,
sweet potato, brown rice. Grapes, pear, or apple
 Dinner:
Large green salad with tomatoes, with one teaspoon of olive oil.
One steamed green vegetable — string beans, asparagus, artichokes, broccoli, zucchini.
One starchy vegetable or grain — butternut or acorn squash, potato, millet, whole wheat. pasta. Tomato sauce (unsalted) permitted.
After the first two weeks you can expand the diet to include a wider variety of fruits and begin to add in beans. You need to avoid nuts for the first few weeks. All dairy and yeast should be avoided.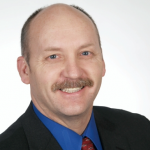 F or more information on how to get healthy and stay healthy, go to www.youralternativedoctor.com Dr Foley is an Advance Nutritionist/ Chiropractic physician that specializes in nutritional rehabilitation of chronic and hard to manage health conditions. He has practiced over 24 years, lecturing weekly on how to get rid of belly fat, Hypothyroid, Hashimoto's Autoimmune, Gluten Sensitivity and many other health topics. You can listen to Dr. Foley every Sunday at 2:00 PM central time on his radio show "The Natural Health Care Show" on 99.7 FM Nashville, TN or on the Internet "live" at
 www. 997wtn.com
. Past shows are available on his website. Dr Foley takes a natural approach that is safe and effective. All health care programs are tailor made for the individual person. You can contact  Dr. Foley at 5602 Nolensville Pike Nashville, TN 37211 Office Phone: (615) 333-0021 or drbjfoley@comcast.net or 
like us on facebook/drfoley
 or 
Twitter @drfoleybrian