Drink Your Salad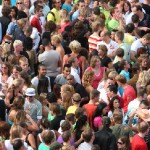 Half of all Americans do not eat three servings of vegetables a day. Those vegetables that Americans do eat includes the heart attack-causing foods that are fried in trans-fats like french fries and potato chips. Raw, uncooked vegetables offer the most powerful protection against diseases like heart disease, cancer and many others. Consuming a significant quality of raw foods is essential for superior health. Currently Americans consume about 25.5 percent of their calories from fiberless animal foods and another 62 percent from highly processed refined carbohydrates and extracted oils. Half of all vegetables consumed are potatoes, and half of the potatoes consumed are in the form of french fries or chips. Potatoes are the least nutritious of all vegetables to consume.
Vegetables and fruits protect against all types of cancers if you have large enough quantity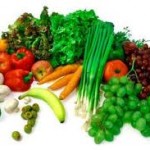 of them in your diet. You should try to get in one pound of raw vegetables and one pound of cooked or steamed vegetables a day in your diet. There are hundreds of scientific studies showing the benefits of vegetables. Most cancers in the United States are a plant-food-deficiency disease. Raw vegetables are the most powerful anti-cancer protectors of all foods. Consume high levels of fruits, green vegetables and beans. This is the key to weight loss and better health.
In order to get a pound of raw vegetables, (a pound would be the size of a Romaine lettuce) into your body it would be helpful to start at breakfast. You don't have to eat a salad for breakfast but you could make a healthy green drink to go along with breakfast. You could get close to quarter or half of your raw vegetables for the day (one pound) by making yourself a green smoothie each morning. Then at lunch have a big salad, at dinner eat your steamed or cooked vegetables.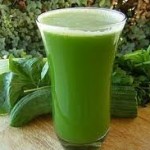 Here is a recipe for making your morning "Green Smoothie" It will be healthier than anything you could buy in a powder form.
The morning Green Smoothie Starter
Serving size for one
 One cup almond milk
One cup kale
One cup Swiss Chard
One cup spinach
One banana
½ a cup to a cup of frozen blue berries or any frozen fruit of your choice
Two  cups of filtered water or as much as needed
One table spoon of flaxseeds (Flaxseed is a great source of omega-3 fatty acid)
Stevia taste – this will cover up the bitter taste of the kale
Put all of the above in a blender. If not using a high power blender, blend for several minutes. Pour into a tall glass and enjoy.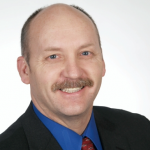 For more information on how to get healthy and stay healthy, go to www.youralternativedoctor.com Dr Foley is an Advance Nutritionist/ Chiropractic physician that specializes in nutritional rehabilitation of chronic and hard to manage health conditions. He has practiced over 24 years, lecturing weekly on how to get rid of belly fat, Hypothyroid, Hashimoto's Autoimmune, Gluten Sensitivity and many other health topics. You can listen to Dr. Foley every Sunday at 2:00 PM central time on his radio show "The Natural Health Care Show" on 99.7 FM Nashville, TN or on the Internet "live" at
 www. 997wtn.com
. Past shows are available on his website. Dr Foley takes a natural approach that is safe and effective. All health care programs are tailor made for the individual person. You can contact  Dr. Foley at 5602 Nolensville Pike Nashville, TN 37211 Office Phone: (615) 333-0021 or drbjfoley@comcast.net or 
like us on facebook/drfoley
 or 
Twitter @drfoleybrian